Fantom (FTM)
The "leaderless" platform promising speed and scalability
Fantom is an exceptionally fast smart contract platform where a transaction costs less than $0.03 and takes just a second to confirm.
Buy FTM on the AQRU Exchange.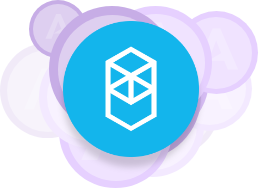 Background Information
Fantom is a high-performance, scalable, EVM-compatible, and secure smart-contract platform. Fantom Opera is its open-source, fully permissionless mainnet, which uses an Asynchronous Byzantine Fault Tolerance (aBFT) consensus mechanism called Lachesis. It aims to solve the Blockchain Trilemma by providing a balance of scalability, security, and decentralization.
The Fantom network is popular with decentralized finance (DeFi) users, enterprise applications, and Ethereum Virtual Machine (EVM) developers.
Founded in early 2018, Fantom Foundation is the entity behind the development of Fantom
The project was founded by computer scientist Dr. Ahn Byung Ik, and the Foundation's chief executive officer is Michael Kong.
FTM, or Fantom token, is the native currency for the project, used for payments, governance, staking and ongoing block rewards.
Interesting Facts
Instant transactions

User transactions are typically confirmed and finalized in just a few seconds.

200+ dApps already deployed

More than 200 decentralized apps have been deployed on Fantom, among which Aave, Curve and SushiSwap.

FTM fixed supply

Prior to the mainnet launch, the entirety of Fantom's token supply has been mined. Forecast for staking reward distribution is to end in 2024 once the allocated source is depleted.
Fantom in the AQRUverse
Weeks in AQRU Trend
-
Weeks in AQRU Ten
-
On AQRU Exchange