AQRU launches AQRU Exchange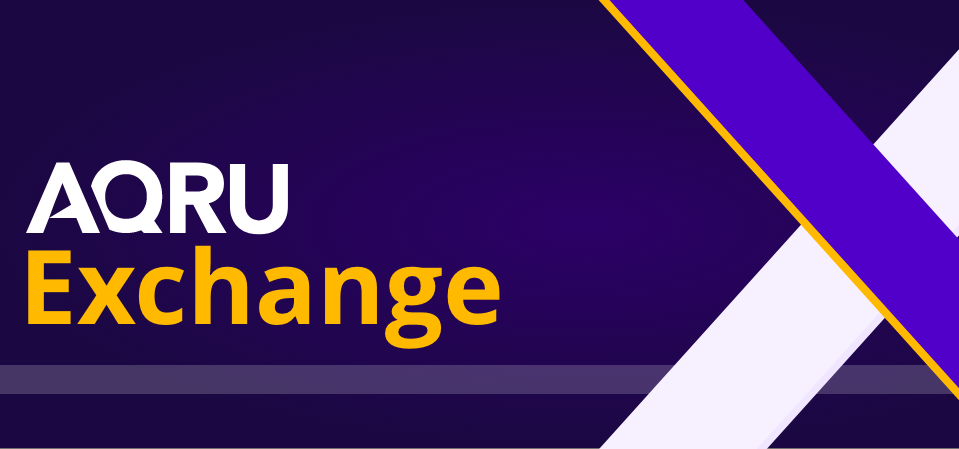 A straightforward exchange with institutional rates and a single low fee, to buy and sell your favourite cryptocurrencies directly from the AQRU app.
We've launched our crypto exchange! You can now buy and sell some of the most popular cryptocurrencies – and GBP and EUR – with institutional exchange rates and one single all-in charge of 0.35% commission on each exchange.
"When we sat down to plan out our crypto exchange, we wanted to build something that made buying crypto a pleasure again, with none of the usual irritations. An exchange that we'd want to use ourselves. And so we did precisely that." says Phil Blows, CEO and Co-founder at AQRU.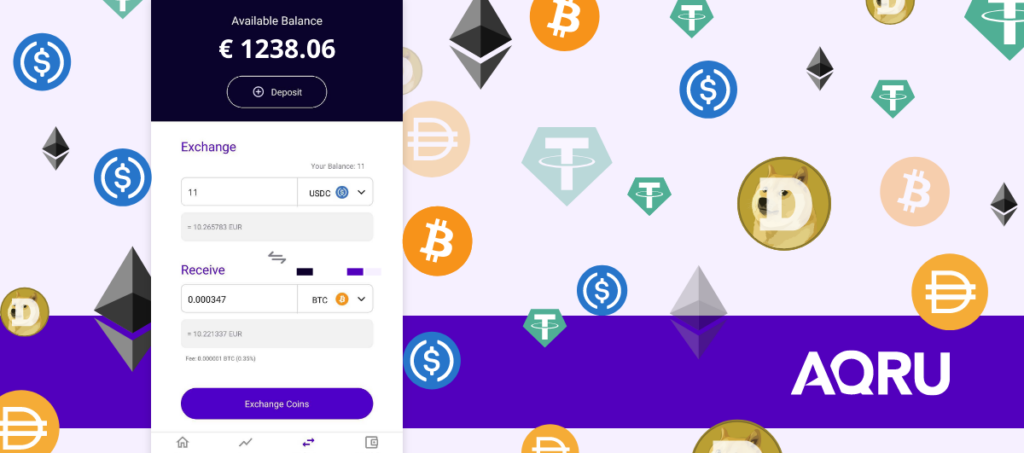 The AQRU Exchange provides you with the easiest, most finely-priced way to exchange between stablecoins, cryptocurrencies, sterling and euro. Here is what we have in store:
Institutional exchange rates, with no padding – you get the exact same rate we do from our providers;
One single all-in cost of 0.35% commission for each exchange transaction, with no tiers and no sneaky charges. Totally transparent pricing;
No clutter, no distractions – just the usual clean, clear, lightning quick AQRU experience;
Stablecoins and cryptocurrencies, plus sterling and euro;
Transferring fiat currencies in and out is completely free, as is transferring crypto in.
We've chosen our favourite cryptocurrencies to launch the exchange with, and there's more coming very soon:
Bitcoin (BTC)
Ethereum (ETH)
DAI
Tether (USDT)
USD Coin (USDC)
Dogecoin (DOGE)
Fantom (FTM)
Curve (CRV)
Polygon (MATIC)
Cronos (CRO)
Uniswap (UNI)
We hope you enjoy using the AQRU Exchange as much as we enjoyed building it.
Sign up today and start buying crypto!