What Can You Buy With Bitcoin?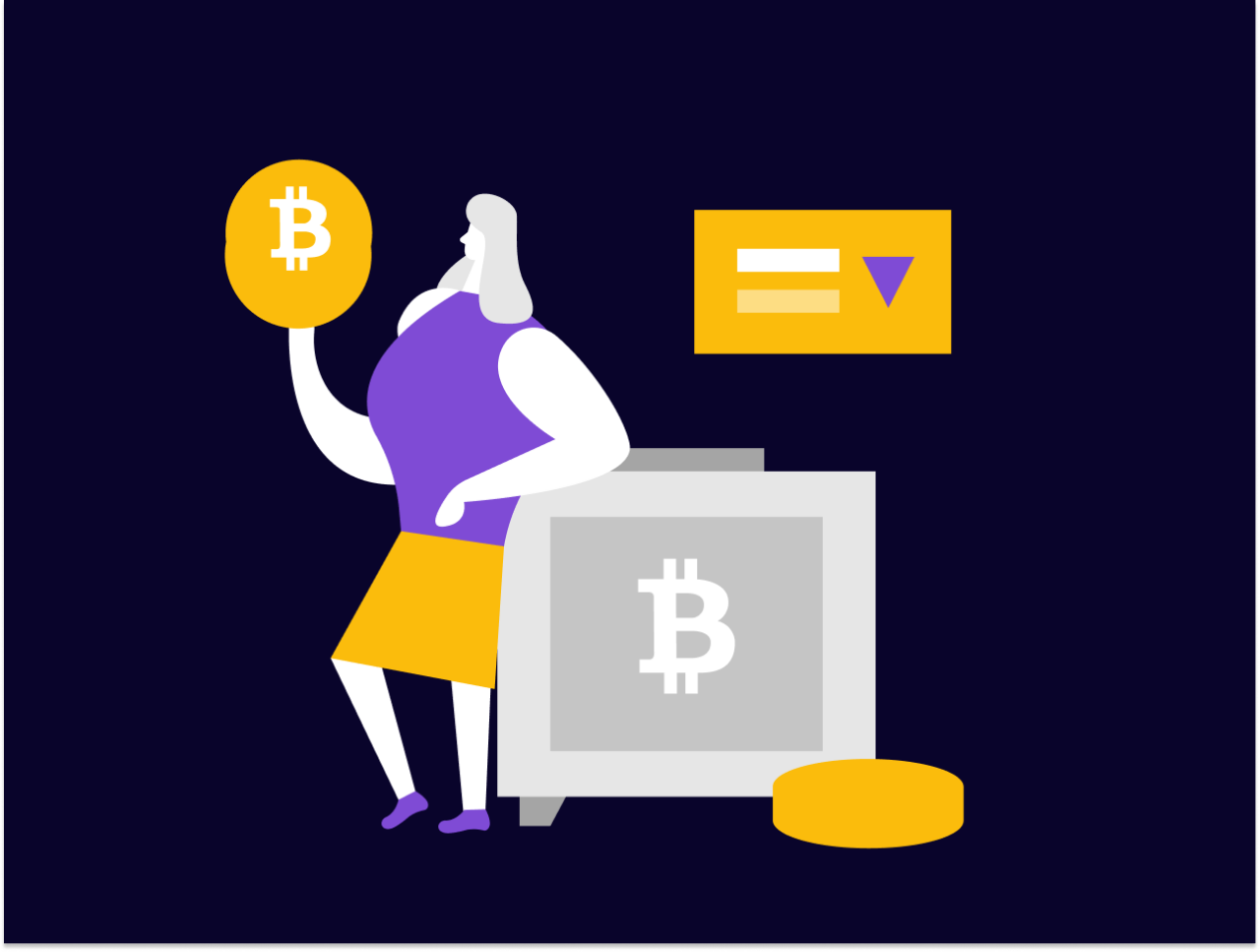 Bitcoin is known as the "crypto dollar", but also as "digital gold", so it looks like it's going to be a while until people make up their minds about that. What is clear is that it's the largest cryptocurrency in the world and it casts a long shadow over the entire ecosystem.
Bitcoin isn't legal tender except in El Salvador and the Central African Republic (CAR).
The CAR adopted it in April 2022: Obed Namsio, Chief of Staff to President Faustin-Archange Touadera, called the move "a decisive step toward opening up new opportunities for our country."
This illustrates one side of crypto that fans always point out: banking the unbanked. This applies both to consumers, and to businesses (though internet coverage across consumers in CAR is 10%, so not great). The world's financial system excludes a lot of people and businesses and seems to be intent on excluding more, with entire countries now becoming effectively untethered. Bitcoin is a solution to this.
Bitcoin's gone mainstream
Apart from those two instances, and despite it not being legal tender anywhere else, Bitcoin has gone very mainstream indeed: Paypal allowing consumers to buy and sell it is merely the latest sign.
Are any companies accepting bitcoin?
Vroom
There are some high-profile sites that accept bitcoin, certainly. Car dealers, for example, include the now-clichéd Lamborghini (a notorious must-have for crypto bros) and sites for the more regular folk. For instance, AutoCoinCars is "an intermediary which facilitates the purchase of vehicles in the UK with bitcoin and other types of cryptocurrencies."
The choice for rich dudes is BitCars. BitCars' clients can purchase exotic and expensive cars from different carmakers: Mercedes-Benz, Lamborghini, Ferrari, Bentley, Audi, Rolls-Royce, and of course Tesla are all aboard. On the company's official website, BitCars correctly points out that it began selling Tesla for bitcoin much earlier than Elon Musk.
I think mentioning Elon Musk and Tesla in regards to Bitcoin has been done quite a lot, so we won't say more here.
Jewellery and Luxury Goods
Prominent luxury names in this sector are BitDials and Franck Muller, but there are lots more as payment processors accepting bitcoin are integrated into websites worldwide. For instance, just one payment provider "bitpay" lists these merchants: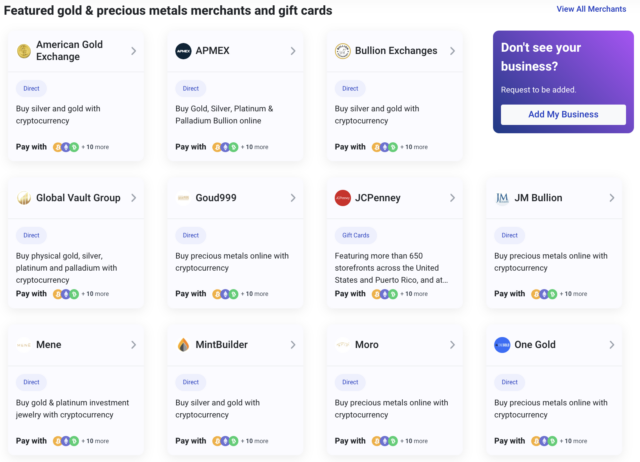 Technology
Of course, technology companies would be silly if they didn't jump on a method of payment dearly beloved by tech fanatics, so they did. American company "Overstock" was one of the first to jump online, and tech company NewEgg also gets mentioned. Again, bitpay's list of companies is reasonably packed: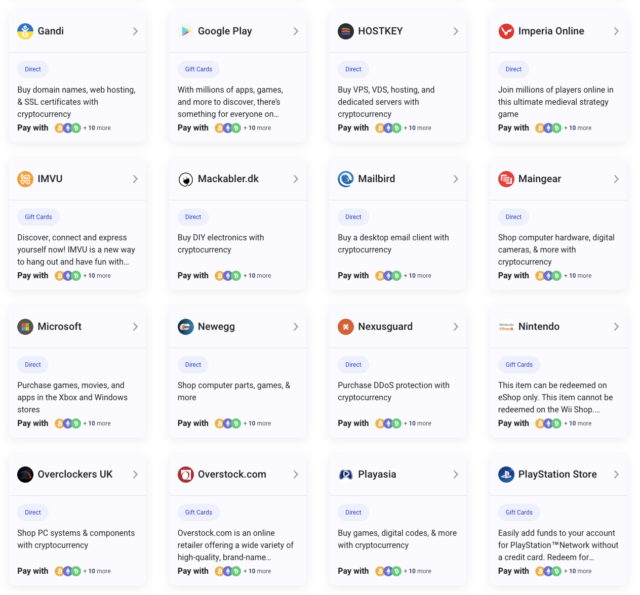 This is probably a good time to mention that there are a whole host of payment platforms that websites can install to accept crypto payments (not just Bitcoin, but also Ethereum, Litecoin and more). Of course, bitpay is one, but Coinbase Commerce is another, and there are many others including NowPayments and Coingate (which sounds like a scandal, but probably isn't!). There's an interesting list of payment processors for websites here.
Gift Cards
Of course, it was always unlikely that some shops such as Amazon would directly take bitcoin. But companies such as bitpay (through their wallet app) are quite happy to take your shiny bitcoin and turn it into a gift card. Ssshh, Amazon will never know!
One retailer in the UK who does this is Cryptorefills, which are simply designed to gift-card up your crypto and can be found here.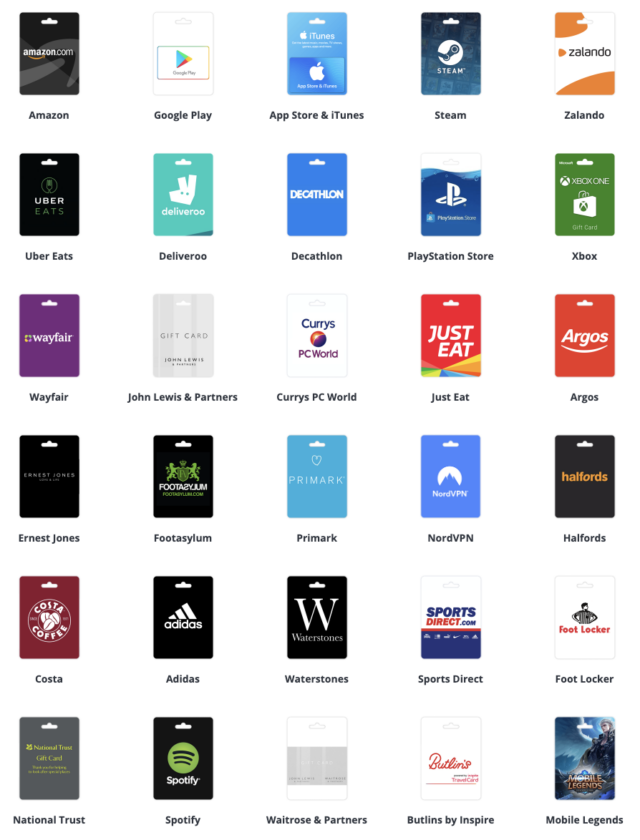 Debit Cards
Some companies don't stop at providing ways shops can take bitcoin: they provide ways consumers can easily spend it.
There have never been more debit cards that support spending bitcoin. Wirex offers a UK debit card that directly raids your cryptocurrency wallets for payments (you can even specify in which order it uses your wallets, and you can fund it with pounds and use it like a regular debit card).
Some cards such as Revolut are a bit more indirect, offering debit cards you fund in pounds, but you can convert crypto funds to put on the card.
They're not the only ones offering debit cards, which means the real answer to "what can you buy with bitcoin" is now effectively "everything!", even if it isn't legal tender.
OK, so Bitcoin is useful, how does this relate to AQRU and its leading yield-bearing crypto accounts?
First of all, you can buy bitcoin at AQRU with competitive exchange rates a single transparent commission of 0.35%, and with a flat withdrawal fee of $20 if you send it somewhere else afterwards: you can onboard at our website or download the app from the App Store or Google Play.
But more importantly, you can invest that Bitcoin and earn competitive interest on it while you're waiting for it to rocket.
Anyway, good luck with your Bitcoin consumerism, whether it's immediate and splashy, or interest-bearing and slightly delayed!